1 poem
by bethany A. Breitland
OUr ghosts will smoke cigarettes together
 
I look forward to a long talk with you finally after we're dead, our ghost legs
flopped over a blackened sill. The storm window with its rickety metal ridge
no longer cutting into the backs of our thighs, like it did when we were
young, perching over the porch roof to see the moon of the young corn. It'll
be cool summer nights forever—Indiana, crickets singing—freight trains fat
with silage howling across the flat land. And we shall sit, our spirits willing a
heft into our backsides as we inhale. And because we're ghosts, the tar smell
won't seep into our hands or hair as it did when we were sisters—sure signs
we weren't the good of girls we'd been raised to be.
But we're dead now, so we don't have to lie. And we also don't have to avoid
talking about the nuances of love and violence we were born into. How need
and want and touch and hate bundled our bones for kindling. It's easier now
to feel safe in my body because I don't have one. It's easier now to admit we
all were just trying to stub out a nightmare
 
and instead, we set the fields on fire.
"Our Ghosts Will Smoke Cigarettes Together" was the winner of our 2017 Up North Poetry Prize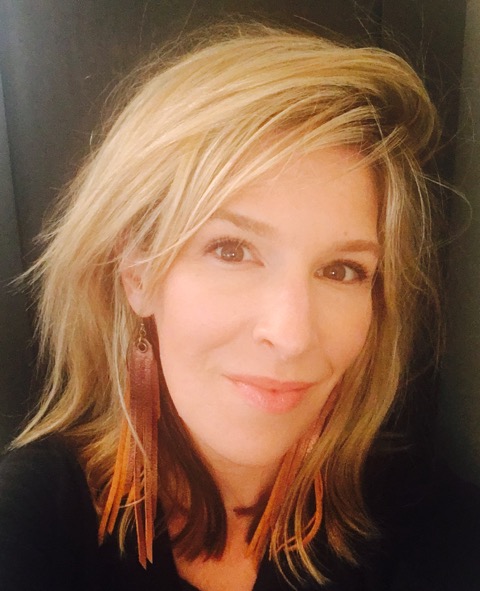 Born in rural northern Indiana, Bethany now lives with her family in a suburb of Atlanta, GA. She has taught high school, has been a bouncer in a bar, started and failed a clothing company, and dabbled in research. She is an MFA writing candidate at Vermont College of Fine Arts.