,,Miałeś, chamie, złoty róg,
miałeś, chamie, czapkę z piór:
czapkę wicher niesie,
róg huka po lesie,
ostał ci się ino sznur,
ostał ci się ino sznur."
—Stanisław Wyspianski, Wesele
You churl! You had the golden horn.
Oh churl, you had the feathered hat:
the hat is now carried by the wind,
the horn is mute in the forest,
you've salvaged another string,
you've salvaged another string.
—Stanisław Wyspianski, The Wedding
Get to know them.
They are intricate
collections of dry,
cold fangs muddling
the cud of the meek.
They are clothes on
a wire, unfurling flags
that colonize
and capitulate all
at once. At once
everything is clear—
it is my fear
that I will not be able
to distract
my tiny world with well-
meaning cuisines
and overwrought
politesse. With bombastic
mawkishness
and humanist
hyperbole
I try to cover
my failures—my
grandest mediocrity
is spoken like peacock feathers
loosely strung to a hat.
Let's try to find
the golden horn.
Let's try to call
the folk to their scythes.
Let's try not
to lose it
now that I've gotten so far.
I am drunk
at a wedding.
I am a jester
because the alternative
is onerous.
You say this is onerous.
My humanness has made it
so. So
it's not a jest anymore.
It's infinitely more clever
than mice playing cat.
I will grind and quibble,
excuse my excuses,
lose my self.
Be a loser.
Perform becoming
human. How can
I act human this time?
I will lose that hat.
Better than my head.
I will lose a hat.
It doesn't matter anymore
at whose wedding. It doesn't
matter who is there.
I will lose the hat
because the way
history is written means
that I am not from "Europe"
but from the unspeakable
cold part of Europe
where everyone loses
their hats.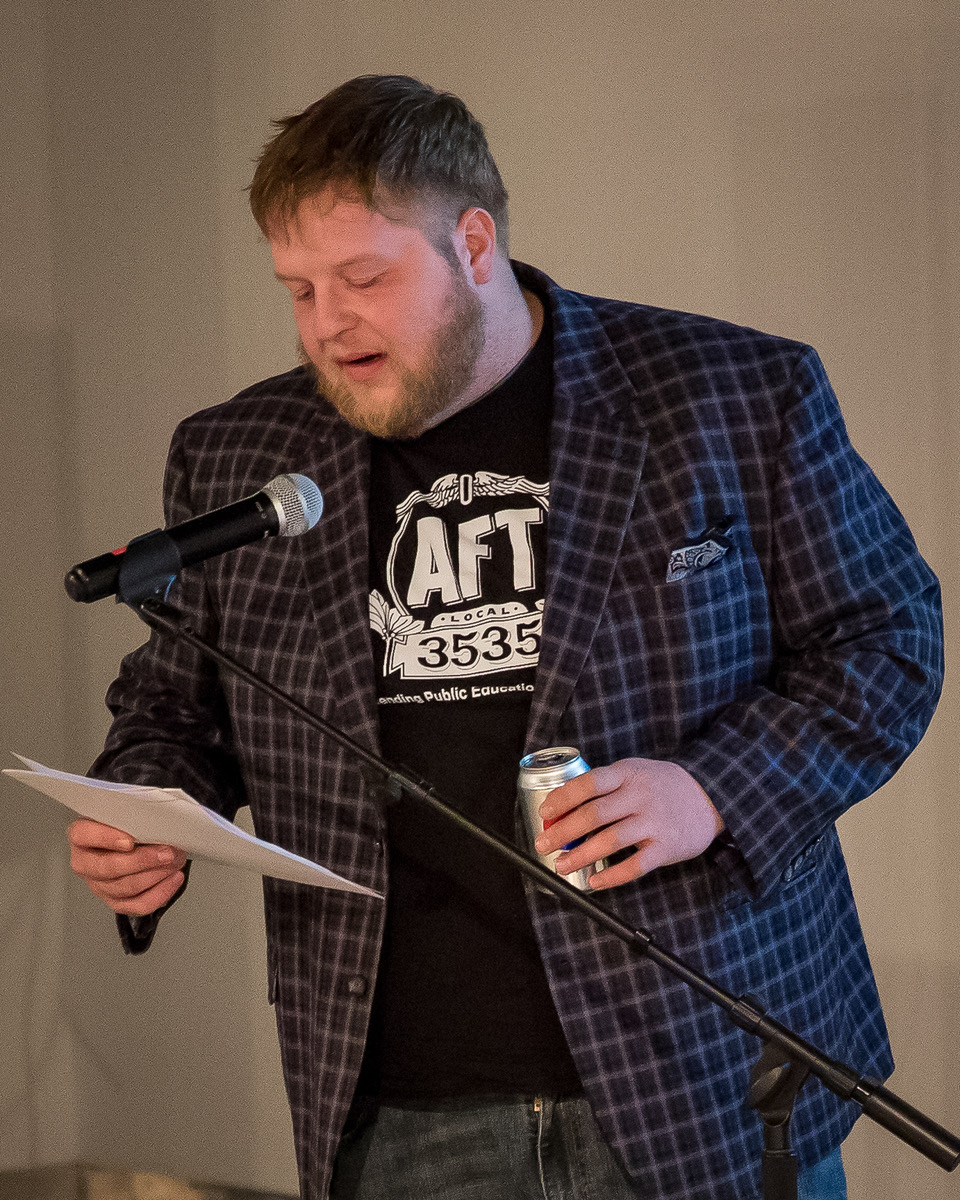 Peter Burzynski recently completed a PhD in Creative Writing-Poetry at the University of Wisconsin-Milwaukee. He holds a B.A. from the University of Wisconsin-Madison, a M.F.A. in Poetry from The New School, and a M.A. in Polish Literature from Columbia University.